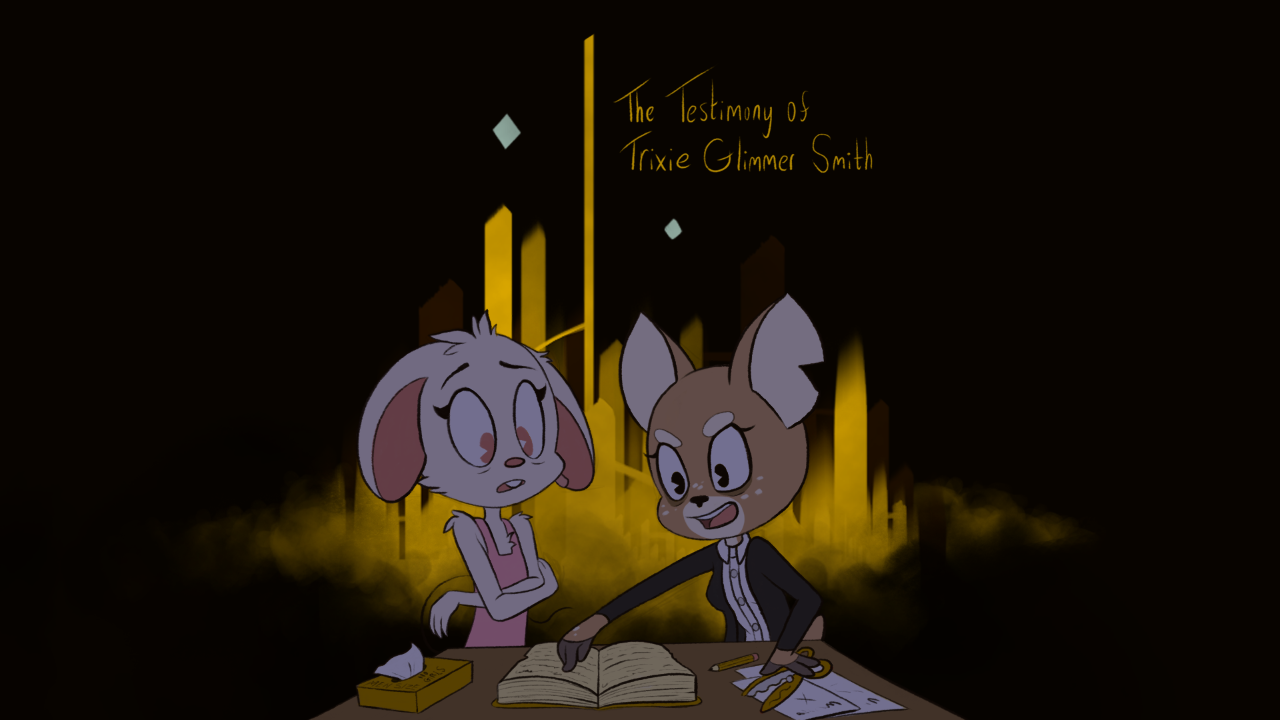 The Testimony of Trixie Glimmer Smith
The Testimony of Trixie Glimmer Smith - Updated Version
---
I've released a patch for Trixie, fixing some typos and updating the music! You should be able to download them from the itch.io page.
I'm can't 100% guarantee existing saves will work with it, so you may want to finish your current game on the current version.
Let me know if you find any issues!
You can also listen to the final soundtrack here! (mild spoilers)
Get The Testimony of Trixie Glimmer Smith